Community News and Events
See everything going on in the community here.
Affinity Valet Waste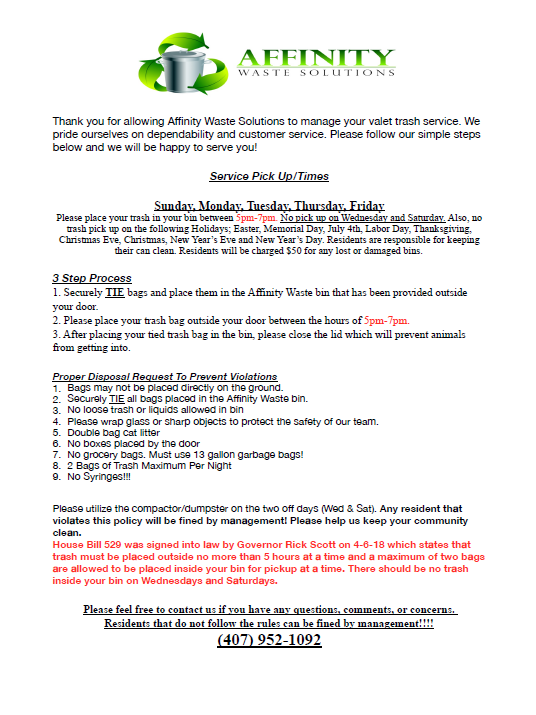 Monthly Pest Control Schedule
Pest Control is done quarterly to the exterior of every building. You may put in a request for interior pest control any time. Requests are completed on the following Wednesday. Please note that requests called in on Wednesday will not be completed until the following week so please try to always get your requests in by Tuesday.